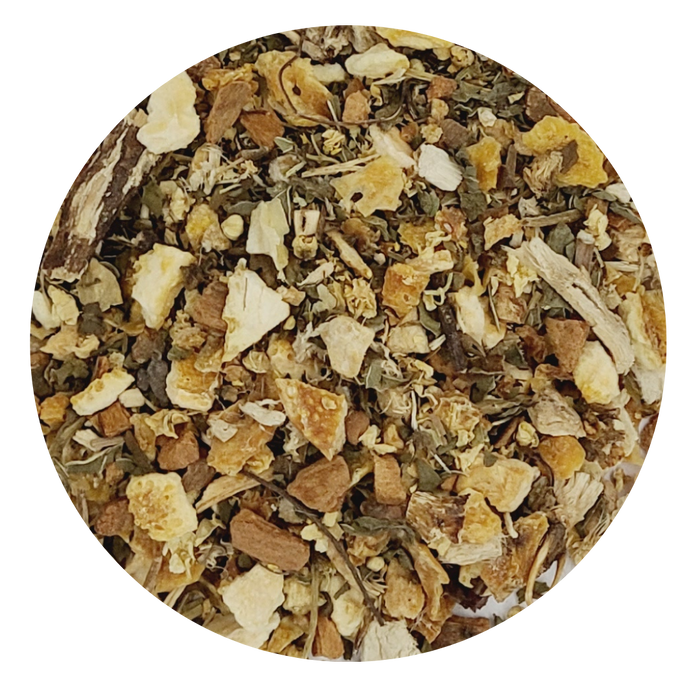 Defence (Herbal Tea Blend)
Original price
$14.00
-
Original price
$14.00
They say that the best defence is a good offence. When cold and flu season hits,
coupled with our all too busy lives, a good offence is what we need to keep us going.
Packed with Vitamin C, antivirals, antioxidants and more. Defence tea is loaded with
everything you need to keep your immune system strong.
To brew the perfect cup: Add one tsp per cup of Defence tea to boiling water, and
steep for 4-6 mins. If desired, sweeten to taste with organic, raw honey.
Each bag contains:
• 70g of loose leaf tea
• Makes 20-25 delicious cups of tea

Caffeine Level
Use this text to share information about your product and policies with your customers.
STEEPING GUIDE

1 rounded teaspoon per cup
1 rounded tablespoon per pot

100°C / 212°F for 5-8 minutes
Availability:
in stock, ready to be shipped